By Jim Winnerman
Special to the Post-Dispatch

After living in their two-story, five-bedroom home for 37 years with the last 12 years as "empty nesters," Gerry and Jane Eschmann were ready to move to a home on one level, but after a two-and-a-half-year search they had discovered nothing that fit their needs. Then they learned four new homes were to be built in the Fox Creek Estates Subdivision where they had enjoyed living for three decades.
Furthermore, they knew and respected Jim Brennan from McKelvey Homes who was building the homes. "Our boys attended grade school and high school with his sons," Jane says. "If you had told us then that as a retired couple in their 70s we would be building a new home, we would have thought you were crazy!"
The move turned out even better than they had expected; they are thrilled to remain in the neighborhood. "We shop at the same grocery store, bank at the same bank, and remain in the same parish," Jane says. "There is even a new sidewalk just outside our house leading straight to the subdivision pool where Gerry swims every day."
 "We never had any of the problems some people encounter when building a new home," Jane recalls. "They built our home in six months during the pandemic and supply and labor shortages."
The four Eschmann children were a little apprehensive about their parents leaving the home where they had all grown up. "Every Christmas they would come with their spouses and the grandkids, and each family would spend the night in the room where one of their parents grew up," Gerry remembers. "It was a special night."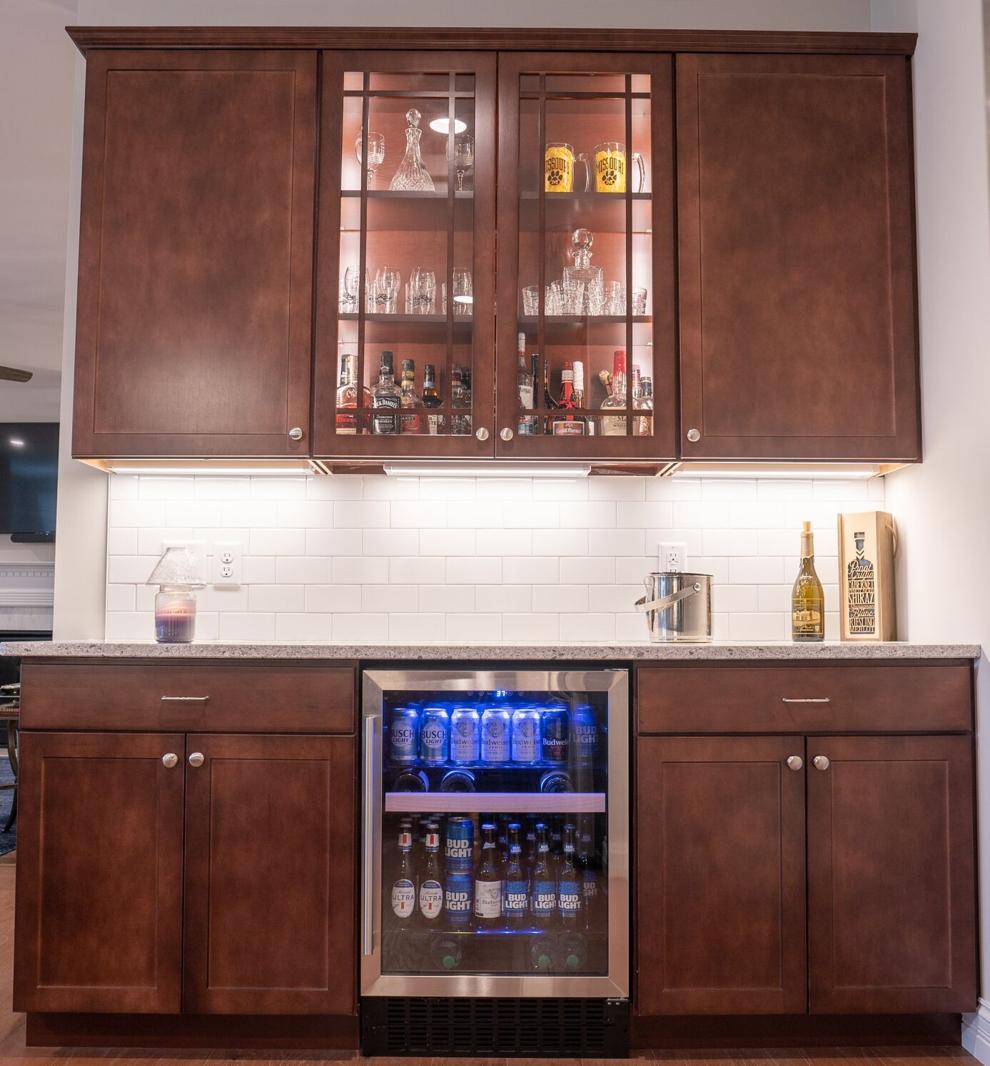 The Eschmanns' new home is the definition of a one level, open floor plan, perfect for their love of entertaining friends and family. The kitchen, breakfast room, living room and dining room fit comfortably in one large space, yet remain functionally separated due to the placement of furniture and the pattern of the walls.
The washer and dryer are also conveniently located just off the kitchen, not far from a glass front, built-in refrigerated wine and beverage cooler.
The primary bedroom features a gracious double wide entry, as does the en suite bath. Both were important considerations because the Eschmanns plan to "age in place."
The home sits high on the brow of a hill, with a deck off the breakfast room featuring an unobstructed, 180-degree view of the distant horizon. "During the Fourth of July the skyline was filled left to right with fireworks," Gerry says. "It was marvelous, and unexpected."
The walkout lower level was left unfinished except for a pool table, the location of endless games of pool with the family. It also serves as a roller skating and hockey rink for the grandkids.
Most of their furniture made the move from their old residence, but two pieces of furniture were custom made for the new home. The breakfast room table was crafted by Mueller Furniture, with a custom top to match the kitchen cabinets.
In the Eschmans' bedroom, Mueller also custom made a sleigh bed to complement the Queen Anne suite of bedroom furniture they had, but which never had a matching bed.
They are very particular about what they display on the walls. "Once we decide on displaying something, we measure, argue, agree and remeasure before a nail is hammered into a wall," Gerry says.
A 1924 painting of Gerry's great grandfather hangs in a place of honor in the great room, while a nearby wall displays four identical size wedding photos of each of the Eschmann children and their spouses.
On a wall in the master bedroom a colorful floral watercolor was painted by Jane's aunt in 1954 when she was attending art school at Washington University.
In a guest bedroom a framed image of seven letters in seven different fonts spells out the name "Eschmann." Photographed and assembled by their daughter, each letter is from a sign in a different location around St. Louis which has a meaningful memory for the couple.
In the third bedroom that functions as an office, a nautical wooden ship wheel is displayed celebrating their 25-year wedding anniversary. "I was expecting something silver," Jane says laughing, "but he has always been an avid boater. He named his first boat Jane Marie so I would like it."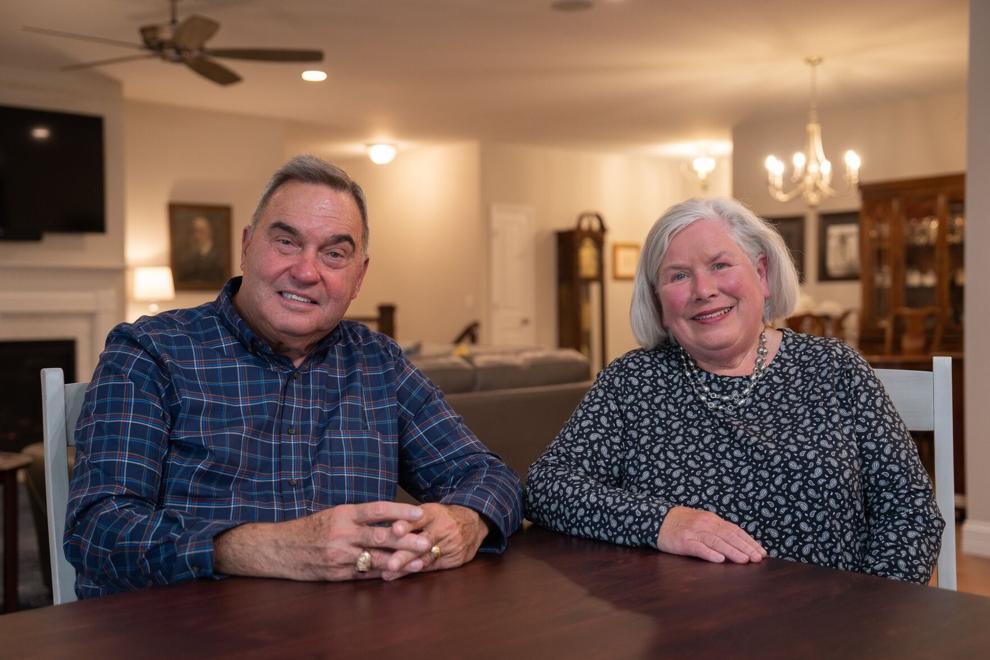 Photos: At Home with Gerry and Jane Eschmann in Ballwin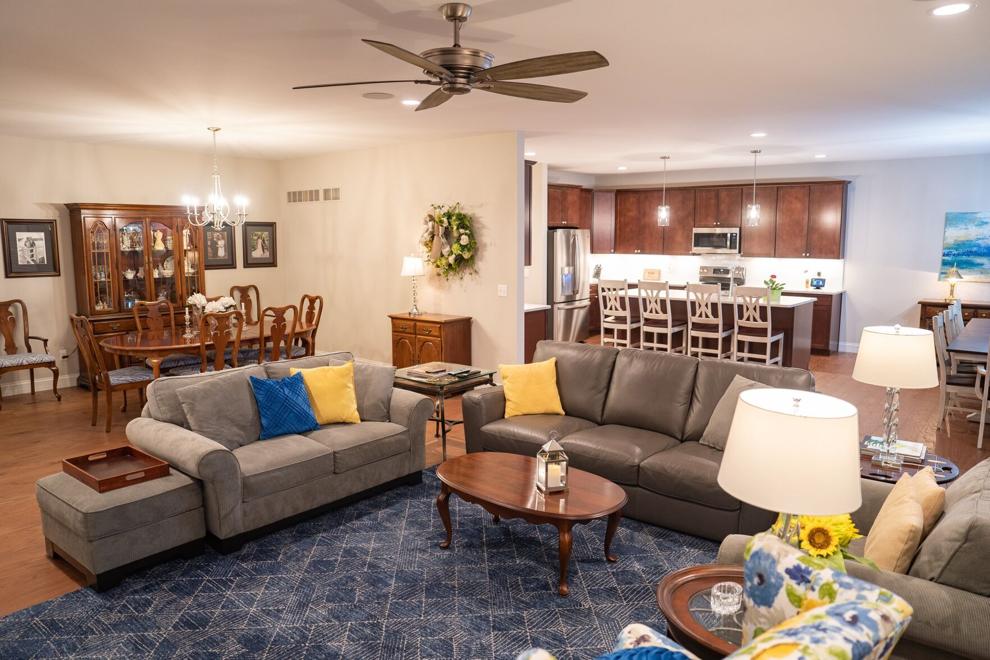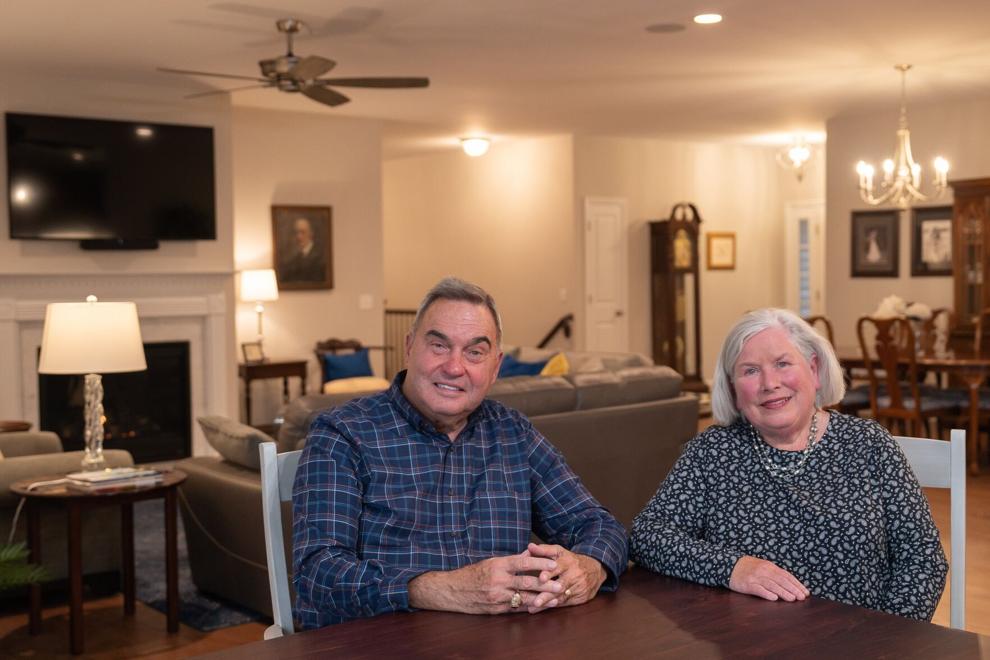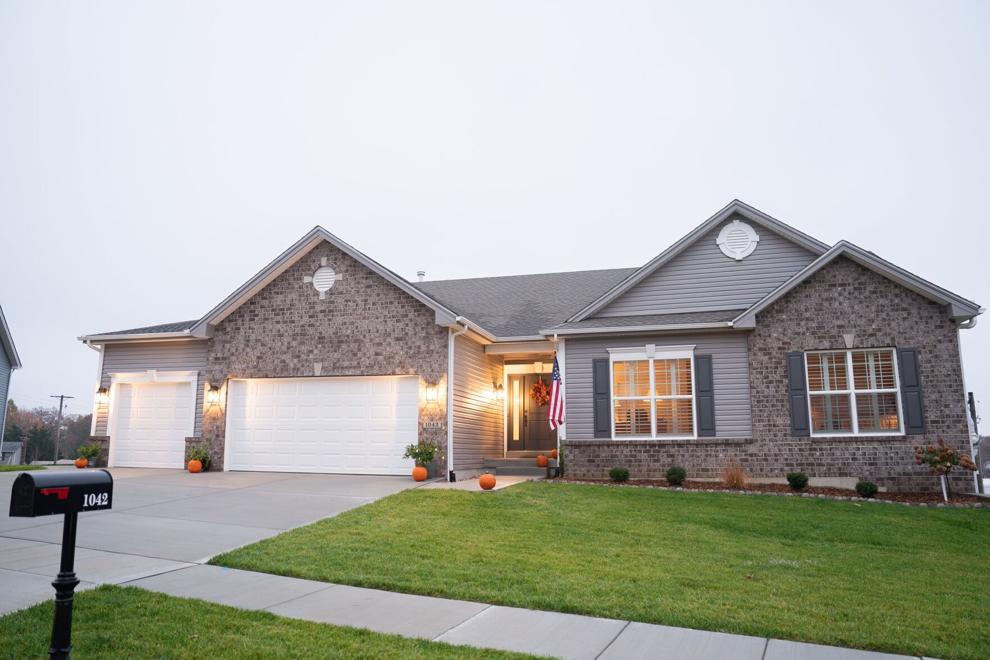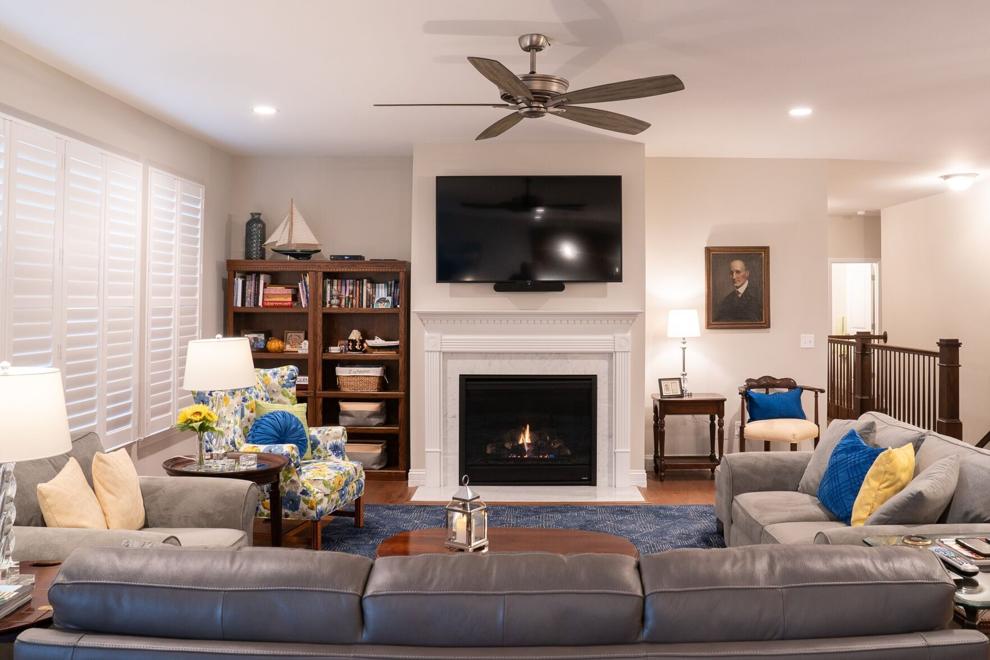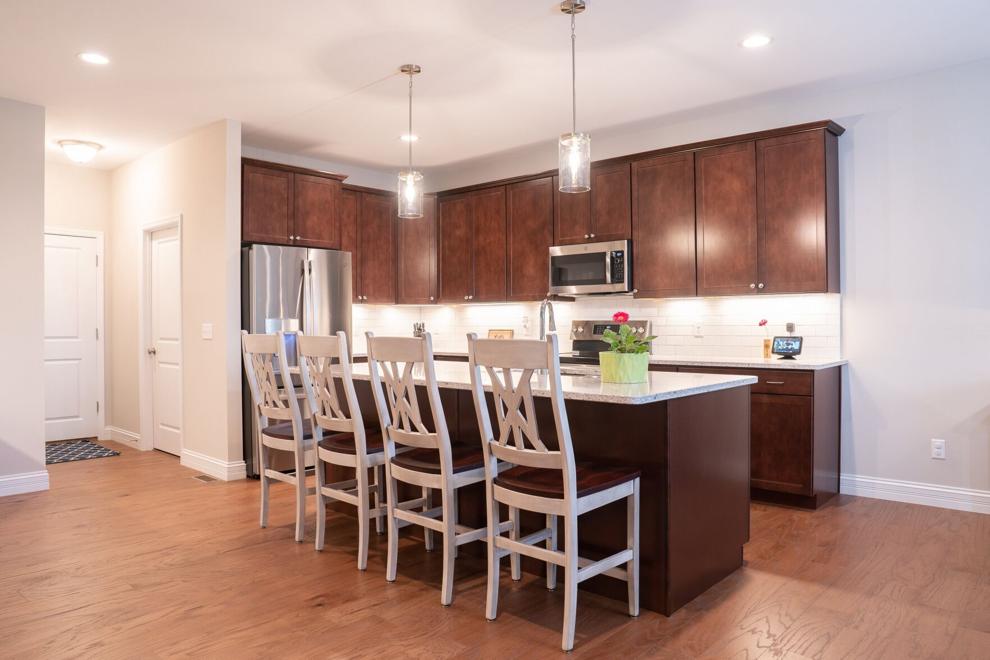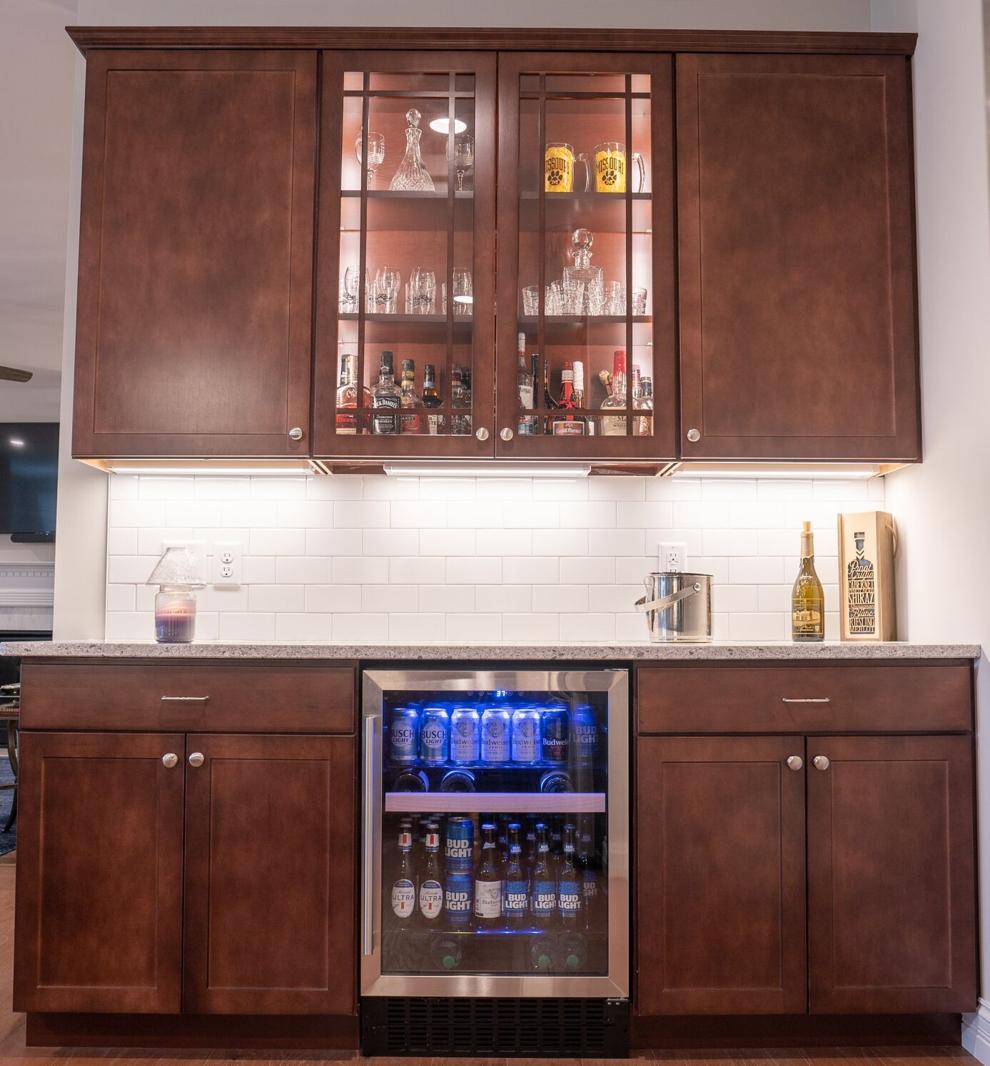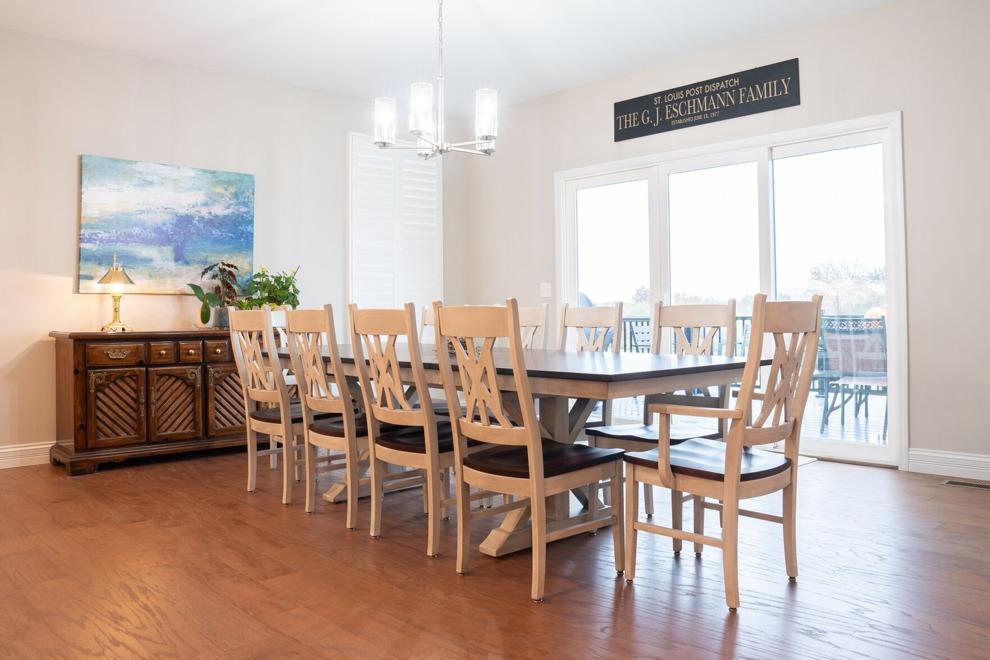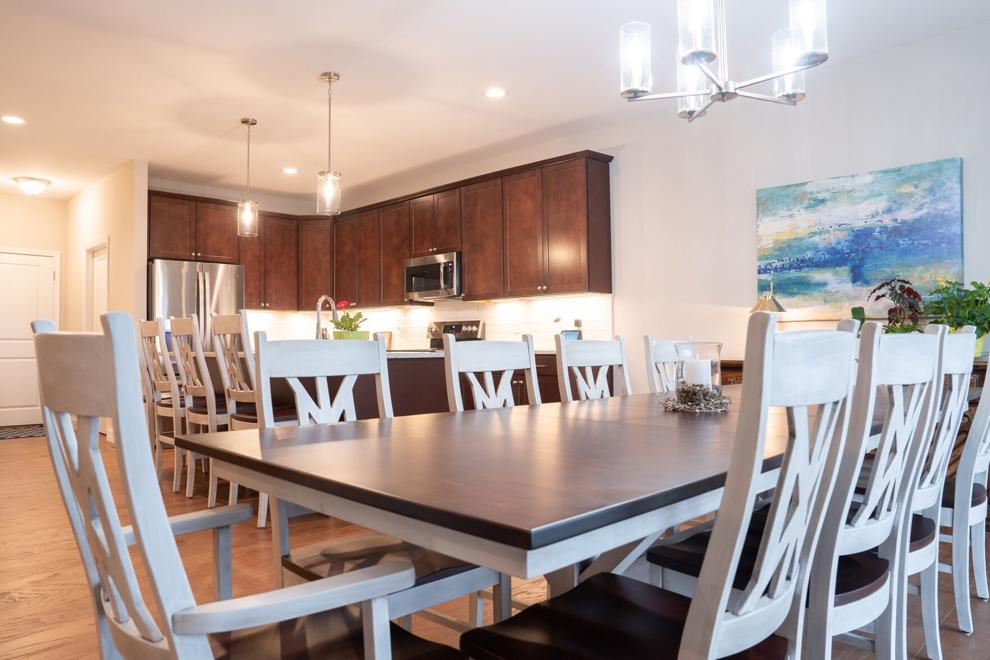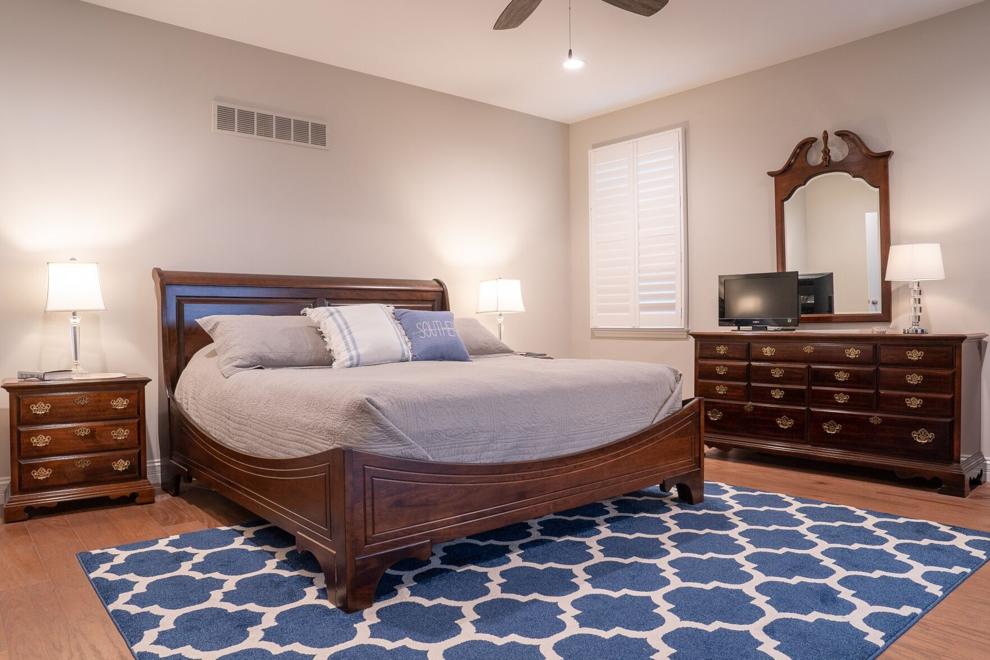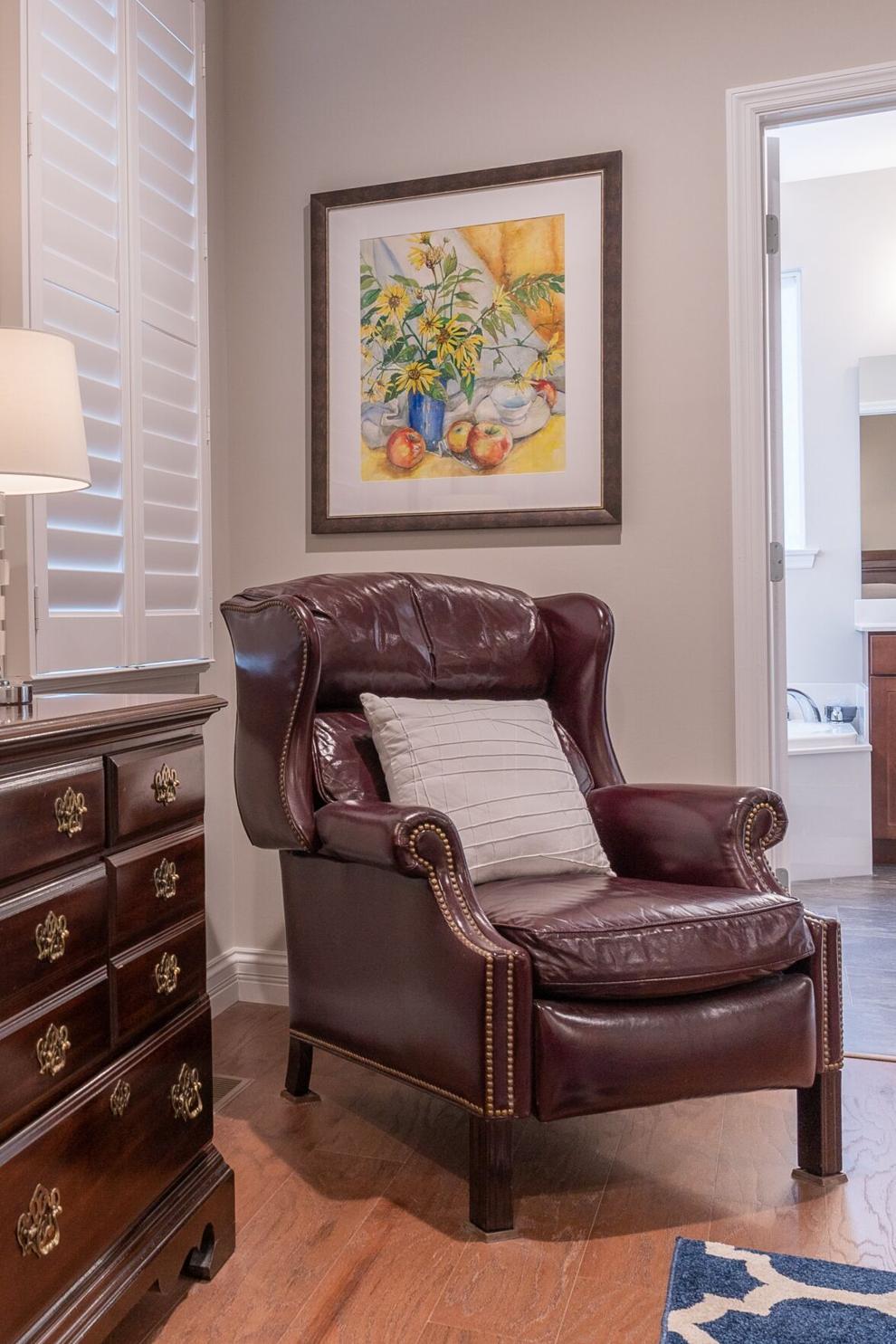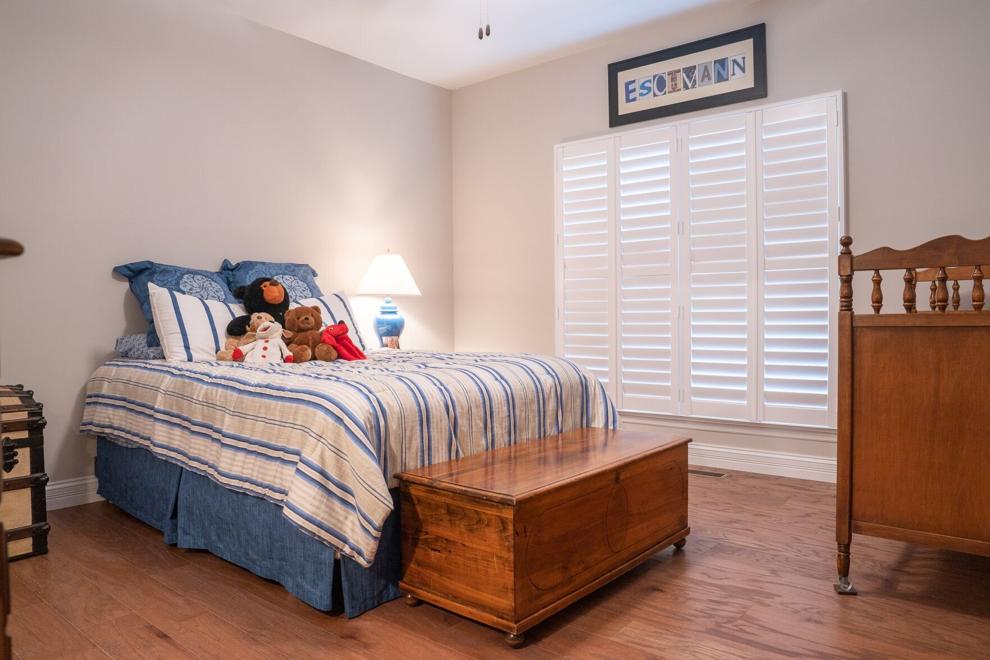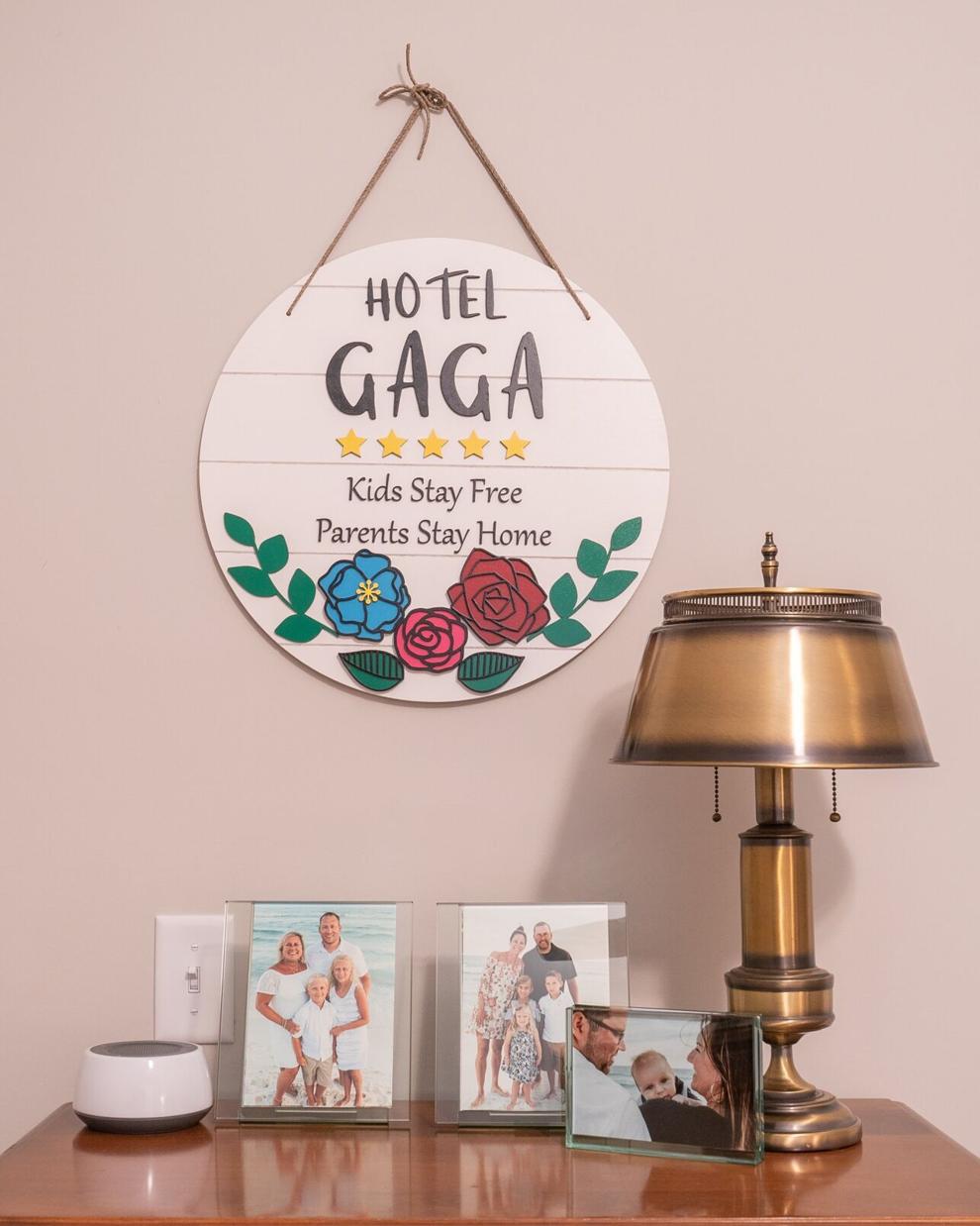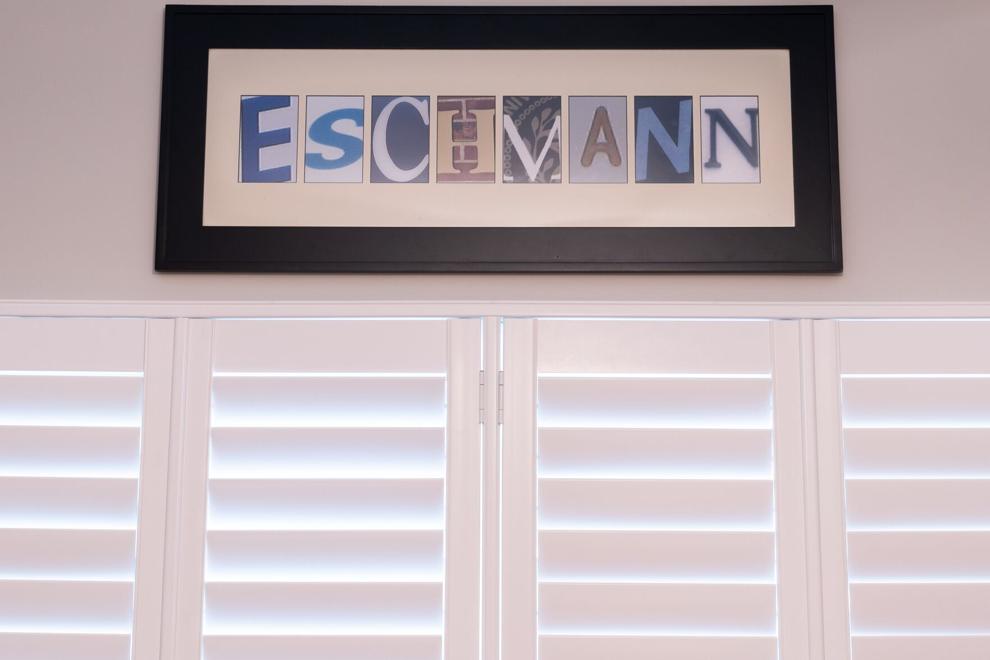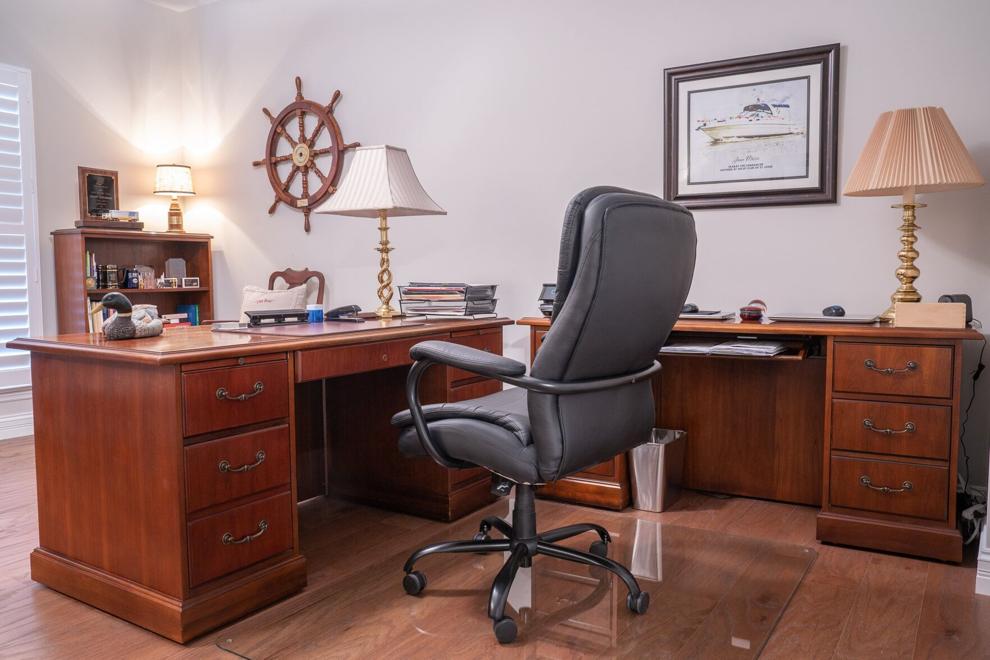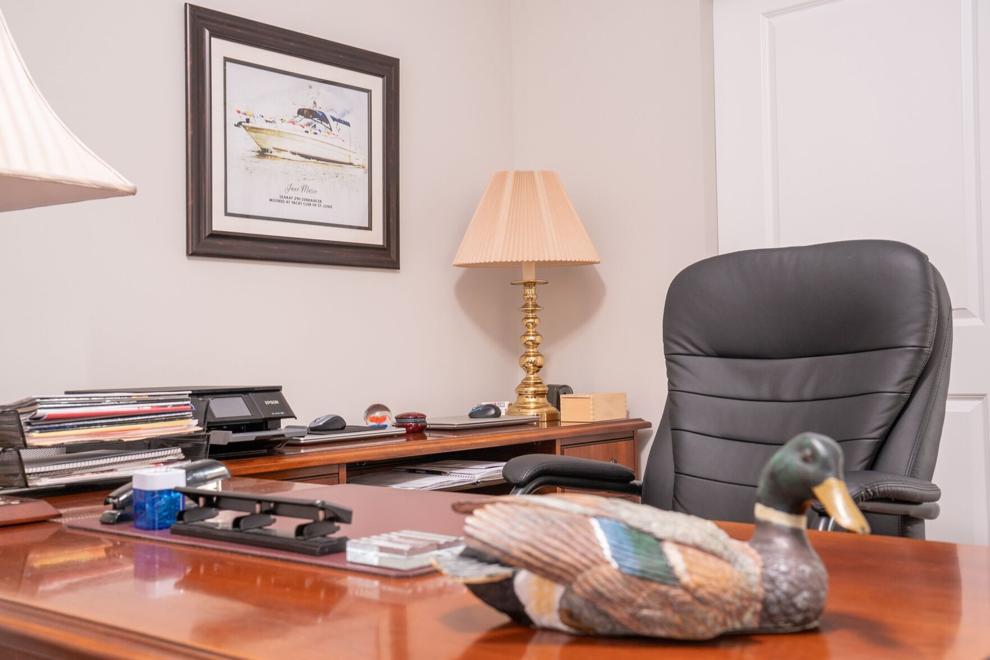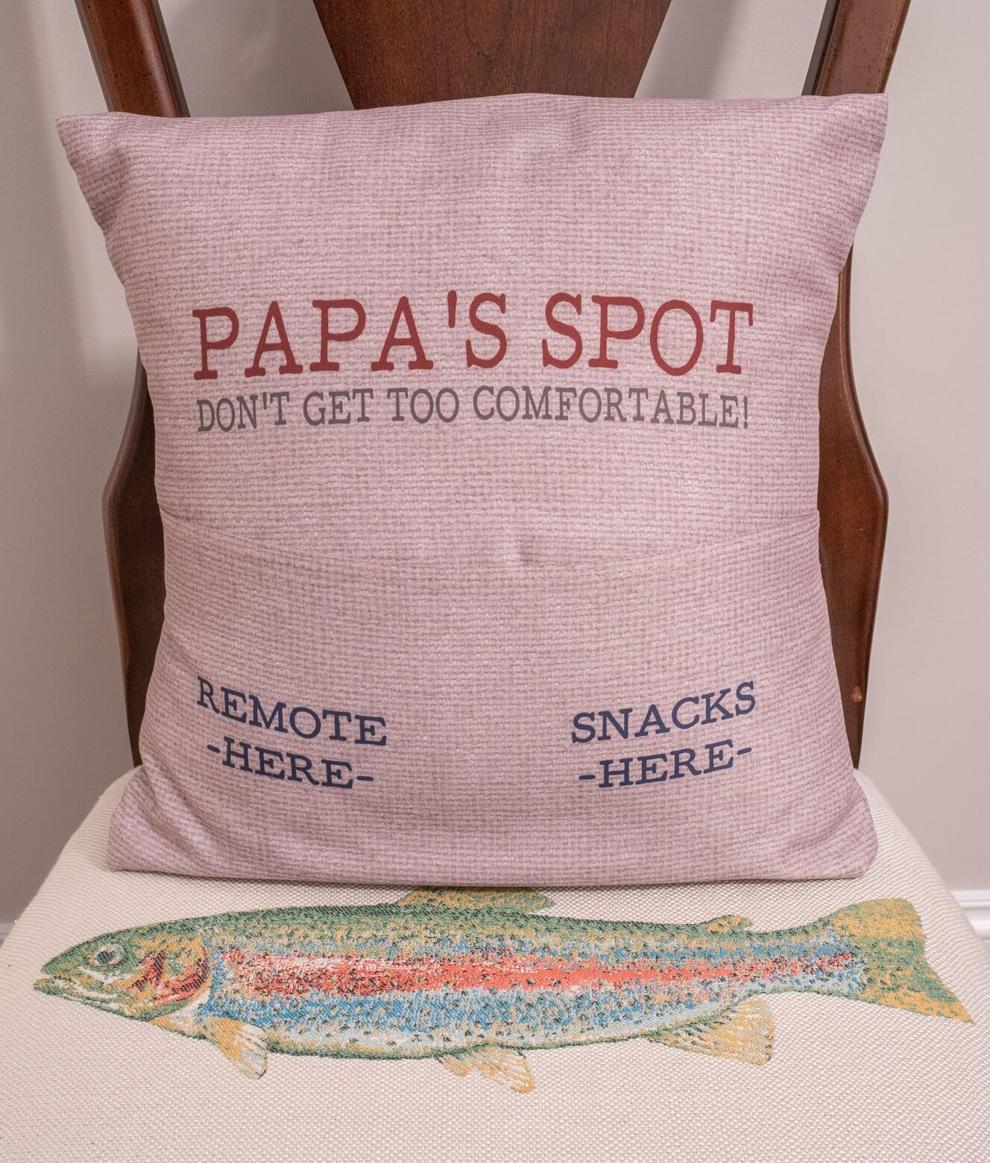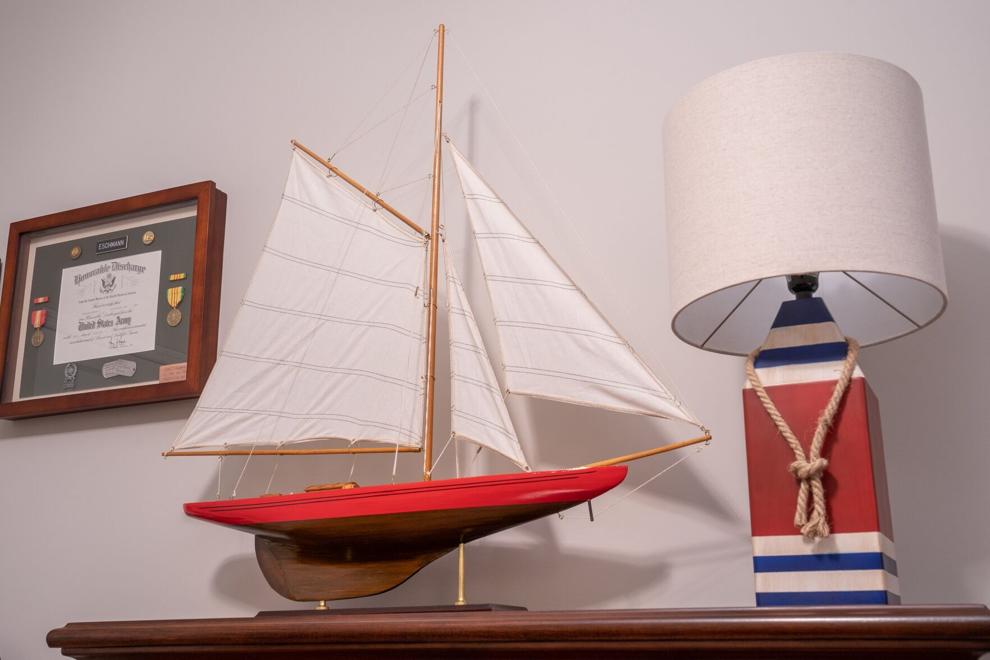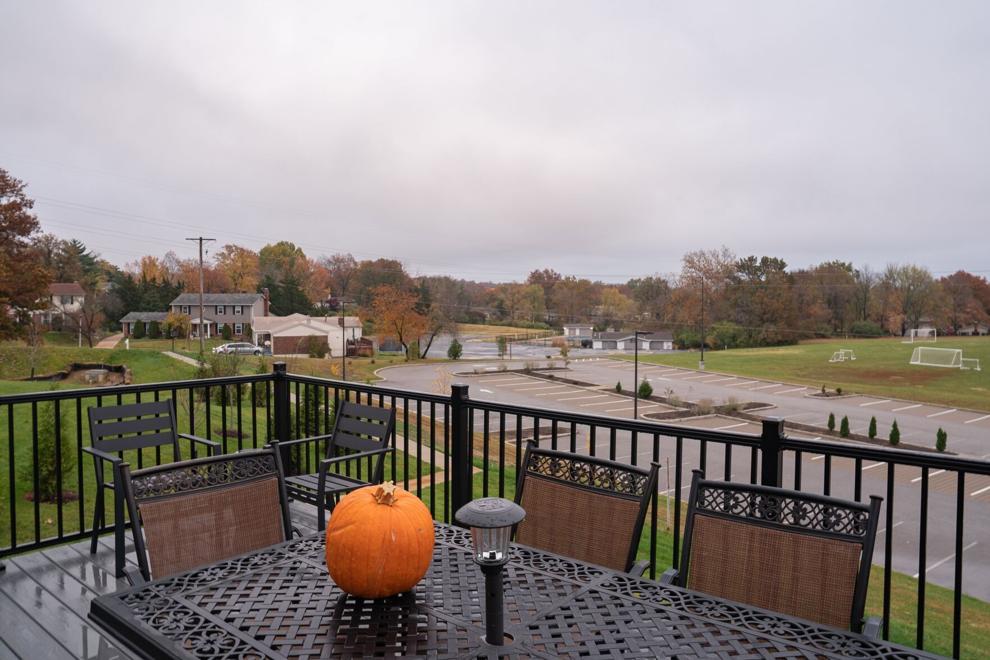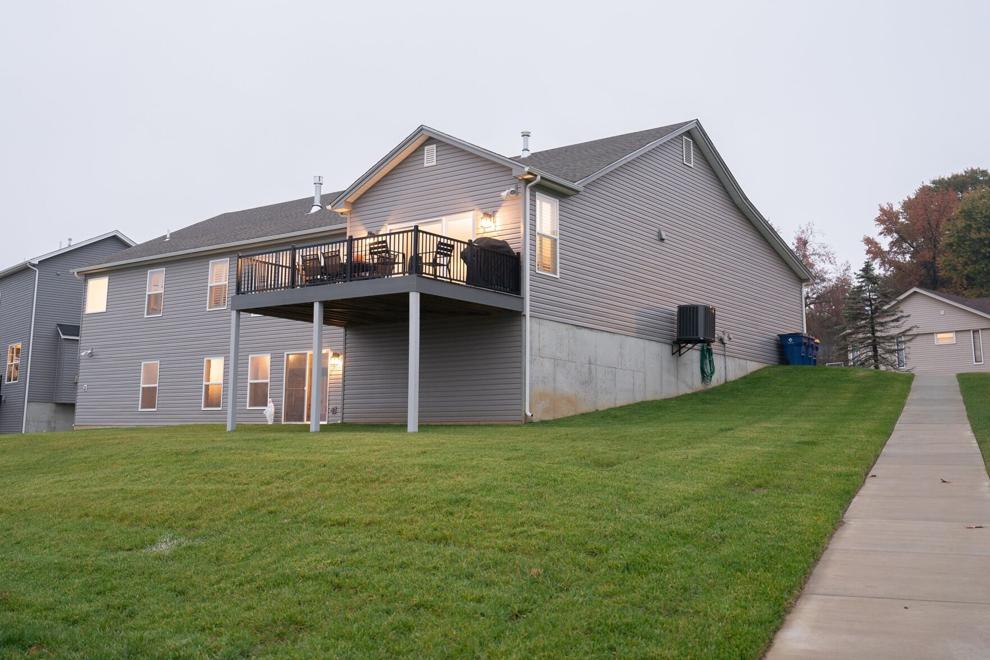 https://www.stltoday.com/lifestyles/home-and-garden/west-county-couple-downsizes-builds-new-home-in-their-old-subdivision/article_e17238d1-4b63-55d0-8fb6-27c7c18b7e42.html